On Monday, we completed our third quarter seminars with team building.  We played a various of games that required communication, collaboration, and cooperation to accomplish a task or earn points for your team.
After each round students were asked questions like, Did you develop a strategy and what was it? What happens when you are on a team and there is lack of communication? Are there situations in life where you face multiple problems at the same time?
Here are some pictures of the various activities.
Human Scavenger Hunt –Students were given a scenario where they had to come up with a group of people that represented the scenario.  For instance,  a group of people whose birthdays add up to 50, or a group of people who can use the first letter of their last name to spell a word etc. The first team to do it got points for each round.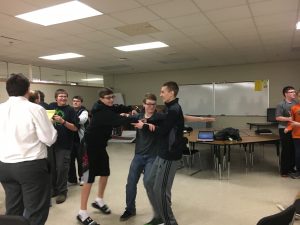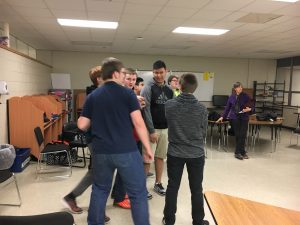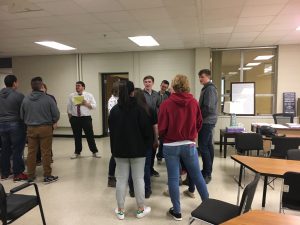 Reversal — Students had to stand in a line and figure out as a group how to get to the other side in the same position without stepping out of bounds.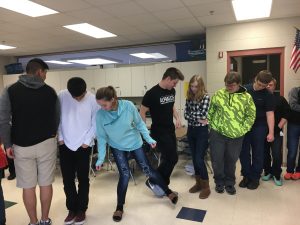 Blind Count –Students had to close their eyes and count by listening to their peers voices with specific instructions such as you can't go after the person on either side of you, and two people can't talk at once or you need to start over from the beginning.  The first group to count to 15 without breaking any of the rules wins.
Back to Back — Students start by sitting on the floor back to back in a circle and lock arms.  The challenge is to stand up as a group.